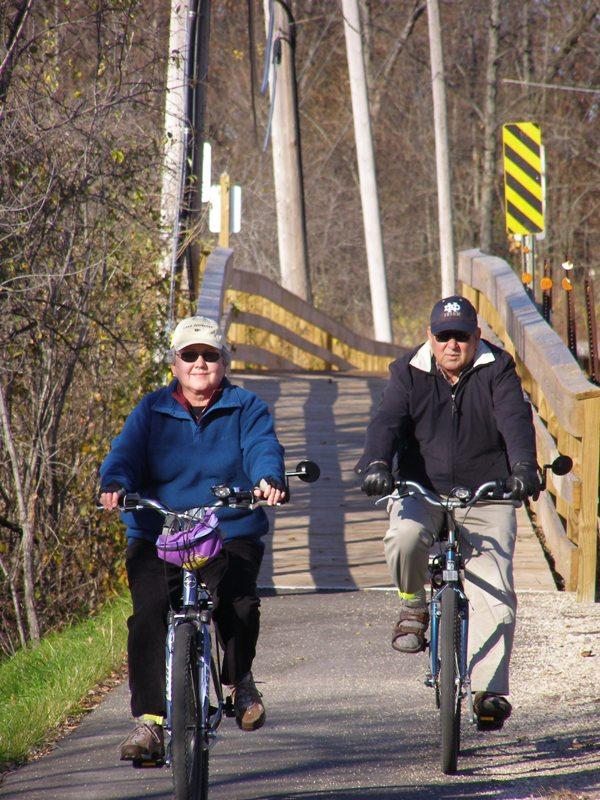 The Syracuse –Wawasee Trail System is a network of walking / bicycling trails encompassing the town of Syracuse, Syracuse Lake and Lake Wawasee.  Some of the trails are already completed, while others are either under construction or still in the planning stage.  The trail system is administered by a Trail committee of the Syracuse-Wawasee Park Foundation, a not for profit corporation.
The Syracuse-Wawasee Trail System was created to:
Provide safe and attractive non-motorized transportation routes.
Offer convenient access for walking, jogging and bicycling.
Connect to parks, lakes, schools, neighborhoods and businesses.
Encourage healthy, outdoor, family-oriented activities.
Attract businesses and professionals considering relocation.
Connect with trail systems of surrounding communities.