Join us for the 10th Annual Tour des Lakes.
Click on the picture below to register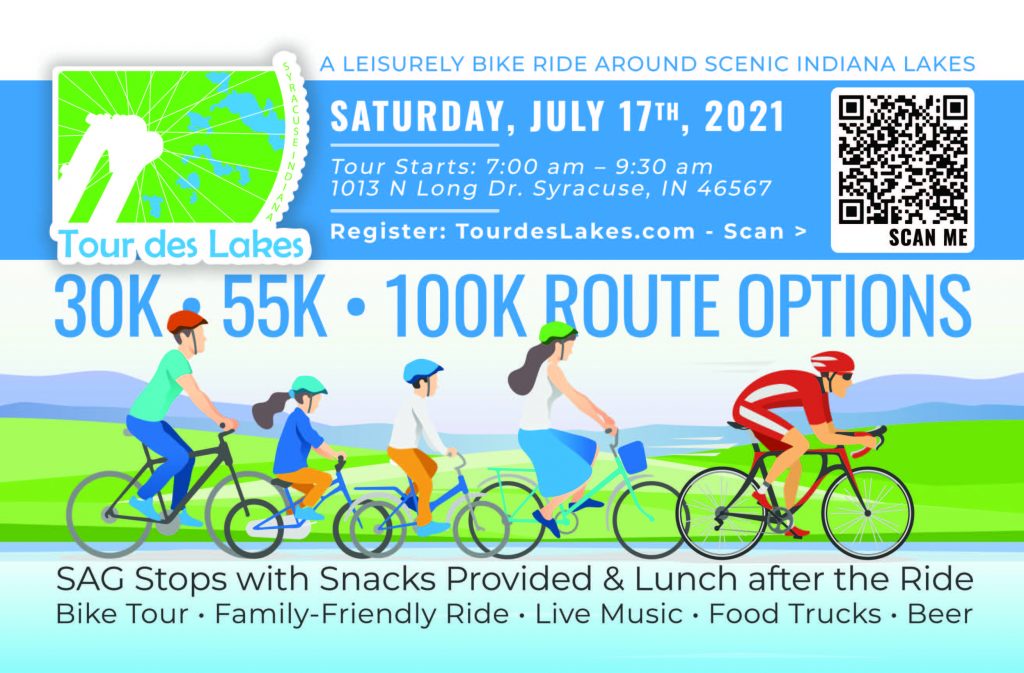 Where is the trail going next?
Trails Committee working on raising funds for a feasibility study
Trails play a vital role in our community and Syracuse is fortunate to have 12-plus miles of them. They allow our residents and visitors safe areas to walk, run and bike. We are developing our strategic plan and are working on raising funds for a feasibility study enabling us to explore the next round of our mission of providing safe and attractive non-motorized transportation routes to parks, lakes, schools, neighborhoods and businesses. The study is broken down into three sections and the cost is $100,000. K21 Health Foundation has committed $50,000 and we need to raise the remaining $50,000 before the studies can begin. These studies will assist in developing our master plan, raising funds and, eventually, building new trail sections. As we navigate trail expansion during these difficult times, we welcome feedback, and assistance from our donors, users and community.Please see the map below for a breakdown of the proposed future trail sections.
syracuse trail map