Are you interested in learning more about our next trail section? Work will be starting soon on a sidewalk/ trail along Harkless Drive from Palm Drive to SR 13. Join us for a community meeting *Wednesday March 25th* at 6:00pm at the Syracuse Community Center. We will be discussing the process going forward and answering your questions. If you will be unable to attend but have questions that you would like addressed, please e-mail them to Megan McClellan (executive director) at ed@syracusewawaseetrails.com, or call her cell phone (513)835-5631.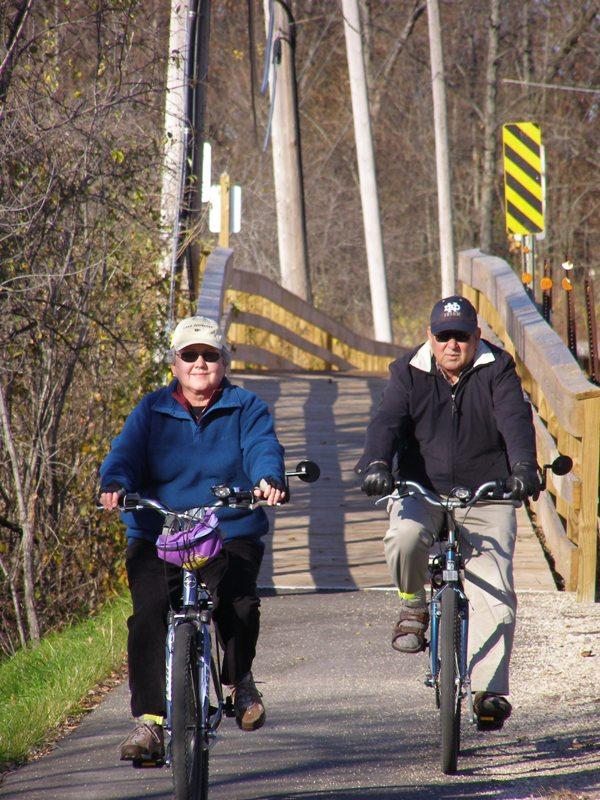 The Syracuse –Wawasee Trail System is a network of walking / bicycling trails encompassing the town of Syracuse, Syracuse Lake and Lake Wawasee.  Some of the trails are already completed, while others are either under construction or still in the planning stage.  The trail system is administered by a Trail committee of the Syracuse-Wawasee Park Foundation, a not for profit corporation.
The Syracuse-Wawasee Trail System was created to:
Provide safe and attractive non-motorized transportation routes.
Offer convenient access for walking, jogging and bicycling.
Connect to parks, lakes, schools, neighborhoods and businesses.
Encourage healthy, outdoor, family-oriented activities.
Attract businesses and professionals considering relocation.
Connect with trail systems of surrounding communities.